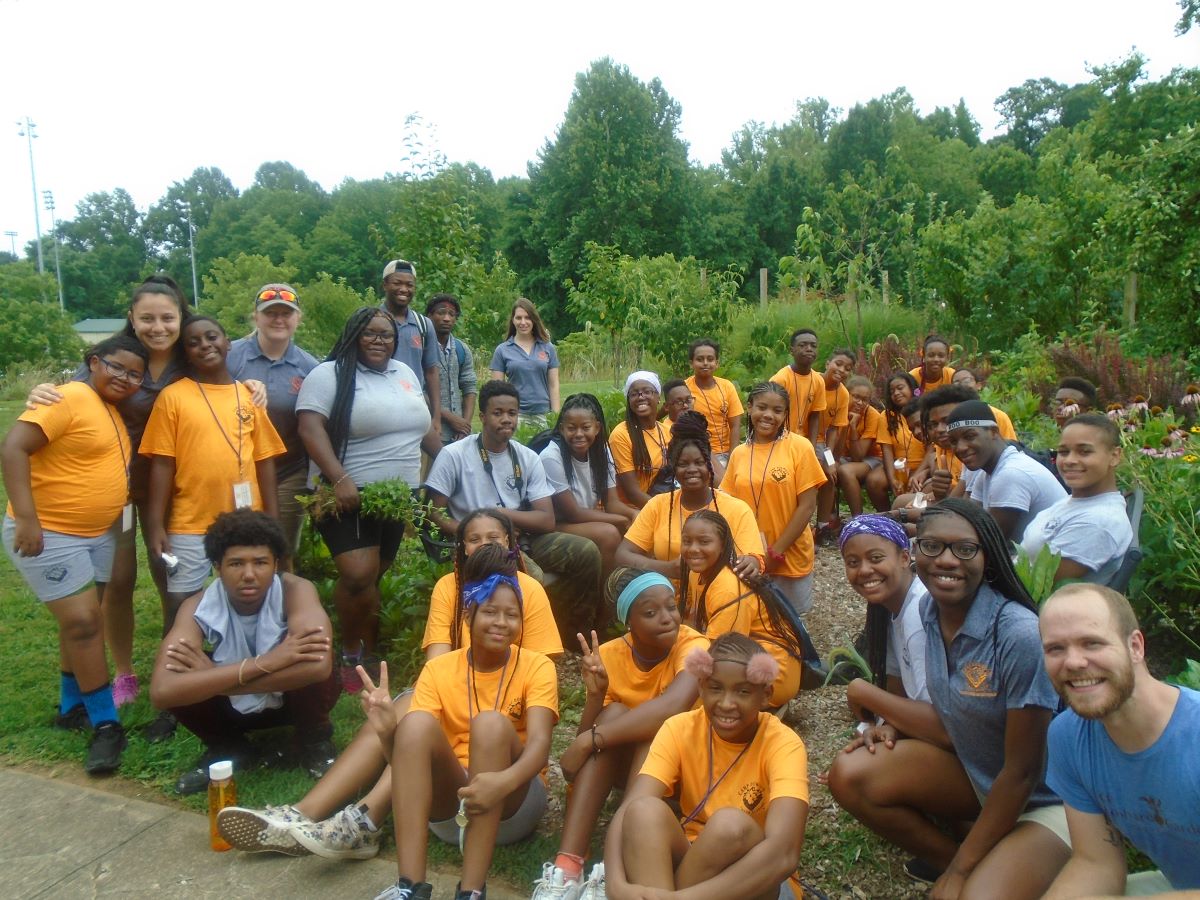 Camp Dogwood offers distinct summer experiences for young people ages 7-18:
Camp Dogwood for rising 2nd through 9th graders
Rites of Passage (ROP) for rising 10th through 12th graders
Staff Training Enrichment Program (STEP) for rising 11th and 12th graders who have completed (ROP)
For over a decade, the counselor-to-camper ratio has remained 1:2 to ensure individualized mentoring and instruction.  At the end of every session, each camper is evaluated on academic performance and overall character development.  Parents and guardians receive these evaluations to share with campers and teachers, which they can reference throughout the year.
Camper health and safety are a top priority at Camp Dogwood. In keeping with these high standards, we require all staff and campers to be fully vaccinated against COVID; additionally, all staff must be up-to-date with their COVID booster.
Camp Dogwood Summer Academy began as a dream. Today, the dream comes to life every summer in the Virginia countryside where youth and young adults are encouraged to work, play, grow, and imagine dreams of their own.
Rites of Passage (ROP) for rising 10th through 11th graders
Camp Dogwood's Rites of Passage program is a 14-day outdoor challenge program for participants entering 10th -12th grade.  Its mission is to empower participants to develop strong character, positive self-esteem, and critical leadership skills that will enable them to make significant and positive contributions to their own lives and communities.
The program curriculum focuses on a series of outdoor education, team building, leadership development, and communication skill building activities; designed as a series of challenges and tasks drawn from rites of passage rituals from many world cultures.  Its purpose is to encourage participants to discover who they are and what they are capable of achieving; allowing them to contemplate a greater sense of purpose for their lives.
Participation in this program is mandatory for all participants wishing to continue into the AnBryce Foundation's Pillors of Excellence Summer Internship Program (PESIP) and/or the Staff Training Enrichment Program (STEP).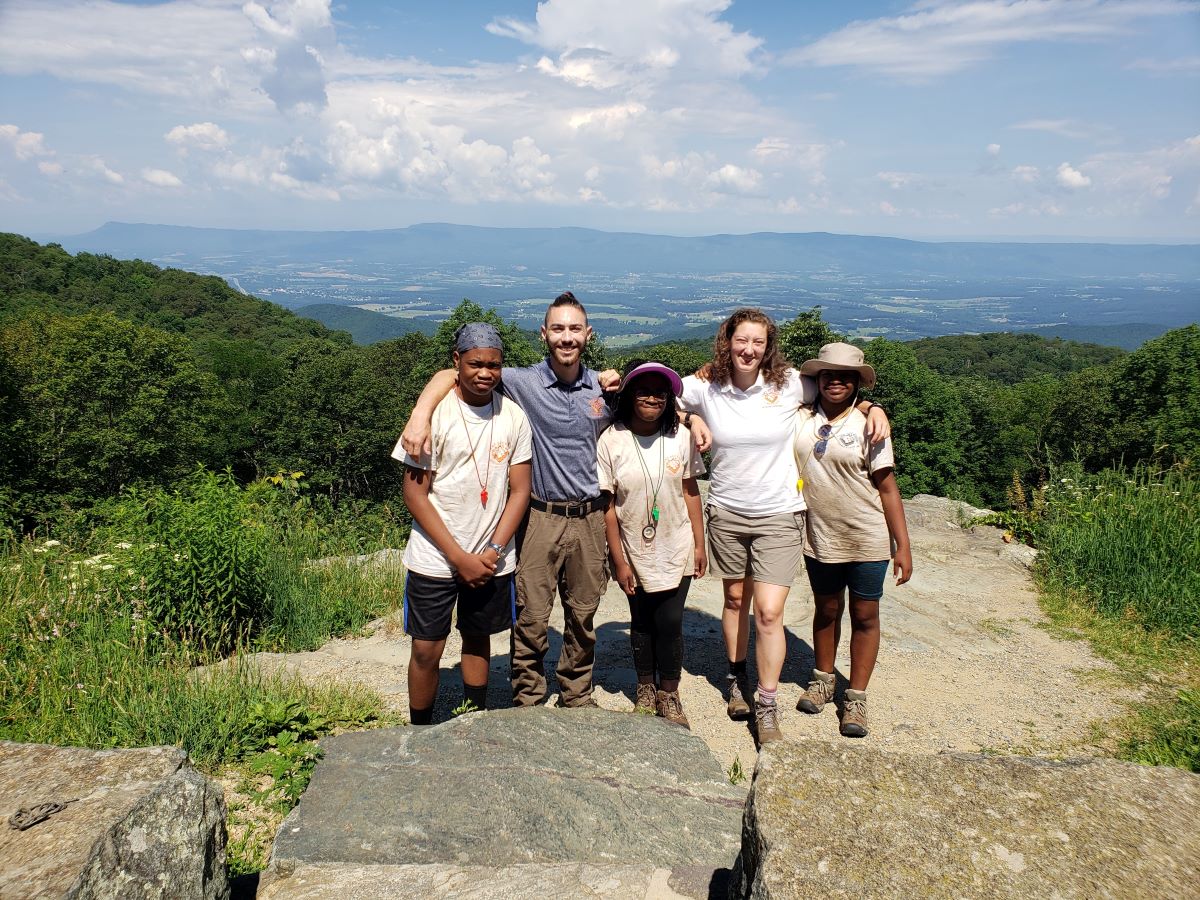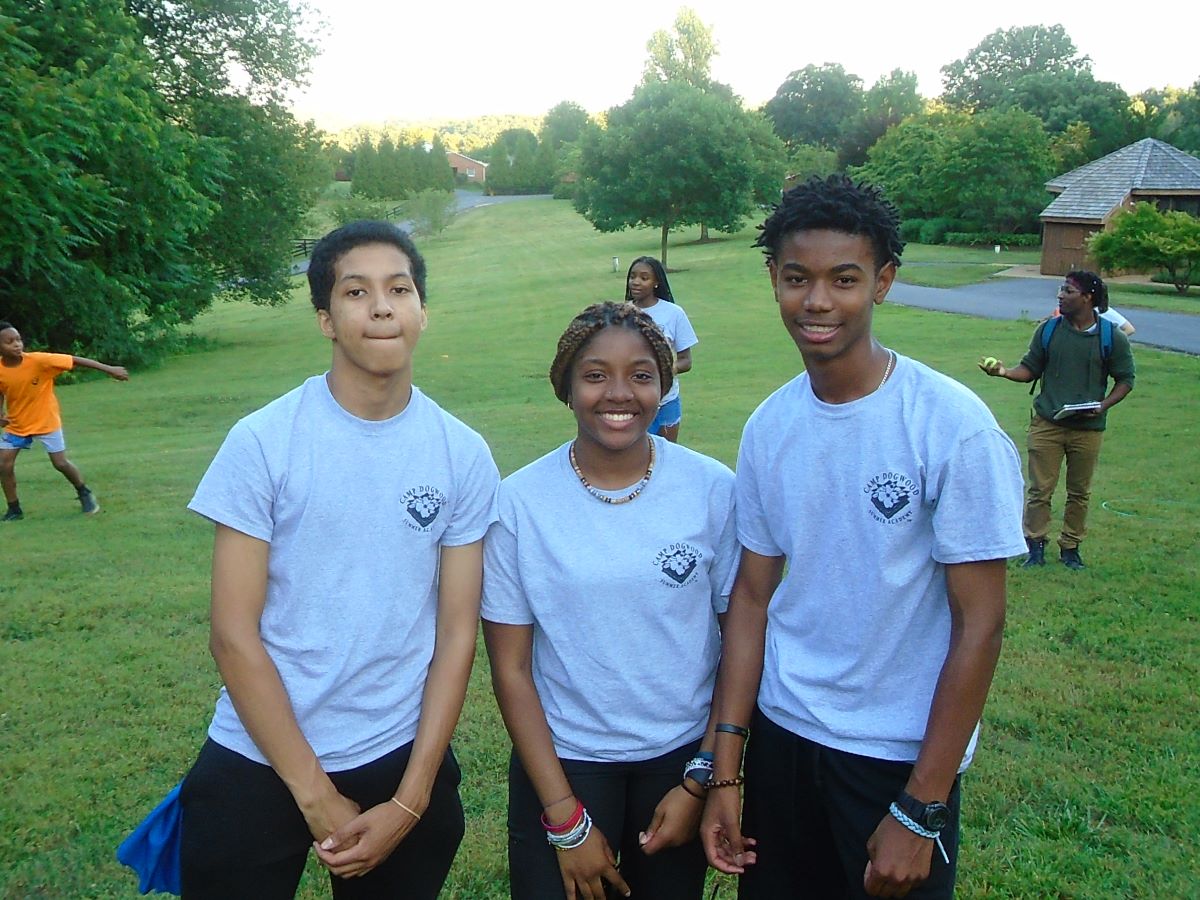 Staff Training Enrichment Program (STEP) for rising 11th and 12th graders.
The Camp Dogwood STEP program was created to facilitate participants' transition from campers to becoming leaders at camp and beyond.  As this transition takes place, it is important to provide an environment that allows adult camp leaders to support the growth and development of the adolescent participants in the program. 
In addition to training participants to become skilled and capable counselors at Camp Dogwood, the STEP program also aims to help its participants develop competencies, knowledge, and skills applicable to face the challenges of any of their post-secondary pursuits whether it's technical or traditional education field of study or jumpstarting a career in any industry.
Our high quality, low cost camp programming is priced based on household income and number of participants. For more information on the cost of Camp Dogwood for your family, please contact our Director of Residential Programs, Edwin J. Rivera, CPRP at erivera@anbrycefoundation.net.
Celebrating 25 years of Camp Dogwood
Summer 2021 marked the 25th season of Camp Dogwood. Stay posted for future celebrations of this exciting milestone.